Experience the magic and tranquility of Tipi camping in our traditional Native American Tipi. If you ever wanted to stay in an authentic Tipi, here is your chance. You can stay in this hand painted Native American Tipi.  It is 18′ in circumference, giving you 233 square feet.  Placed in a beautiful creek side setting in the heart of the Blue Ridge Mountains. Our authentic Tipi is set on a wooden deck with a 6 foot front porch along with table and chairs, electric grill and fire ring.  Inside you will find a Queen size bed, small kitchen fully stocked and sitting/eating area. Your home away from home is nestled at the bottom of Facowee Farms, a 21.5 acre private horse boarding facility. 

At Lost Indian Camp we take care of your unique Glamping experience: comfy tipi, great services, and the best owner/operator. Our secluded Tipi is an opportunity to immerse yourself into an atmosphere of total relaxation.  It is a great choice for travelers interested in unplugging.  Step away from the typical cabin rental or hotel room for an amazing lifetime experience. 
Check-in is 4pm and Check-out is 12 noon. If you need to modify times, just let us know as we will do our very best to meet your needs. We have a 1 night minimum stay, but who wouldn't want to stay longer? All major holidays require a 2 night minimum stay. Our Tipi has a 2 person maximum capacity and no children or pets are allowed. Smoking is allowed anywhere outside, but prohibited inside Tipi.
Our prices include; Cleaning Fee, Booking Fee and Reservation Fee! No extra hidden fees, except for Tax – we have no choice on that one.  For more details please visit our Terms and Conditions page. If you still have questions, please do not hesitate to contact us.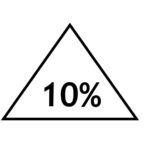 Military & Veterans

CODE: USA

Thank you for your service! It is our pleasure to have you stay with us. For our Military and Veterans we would like to offer you this small token of appreciation.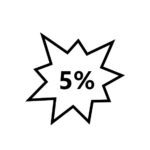 Squatter

CODE: 5DAY

Settling in and staying awhile? When you decide to stay 5 days or more we would like to offer you a little extra savings.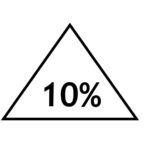 Repeat Tipi-er

CODE: REPEAT

Repeat Tipi-ers, for those of you that just can't stay away! We appreciate your continued support and thank you for coming back to stay with us. We are happy to offer this small thank you token.